Rent
virtual servers

VPS/VDS/CLOUD

CLoud technology, KVM virtualization, Enterprise class components. You can rent a virtual server from us with Windows Server, CentOS, Debian, Ubuntu and other operating systems. Issuance of Cloud VPS up to 30 minutes during business hours.
Virtual servers
Windows/Linux
The VPS (Virtual Private Server) server runs in various virtualization schemes, the most popular: KVM, VMware, Hyper-V.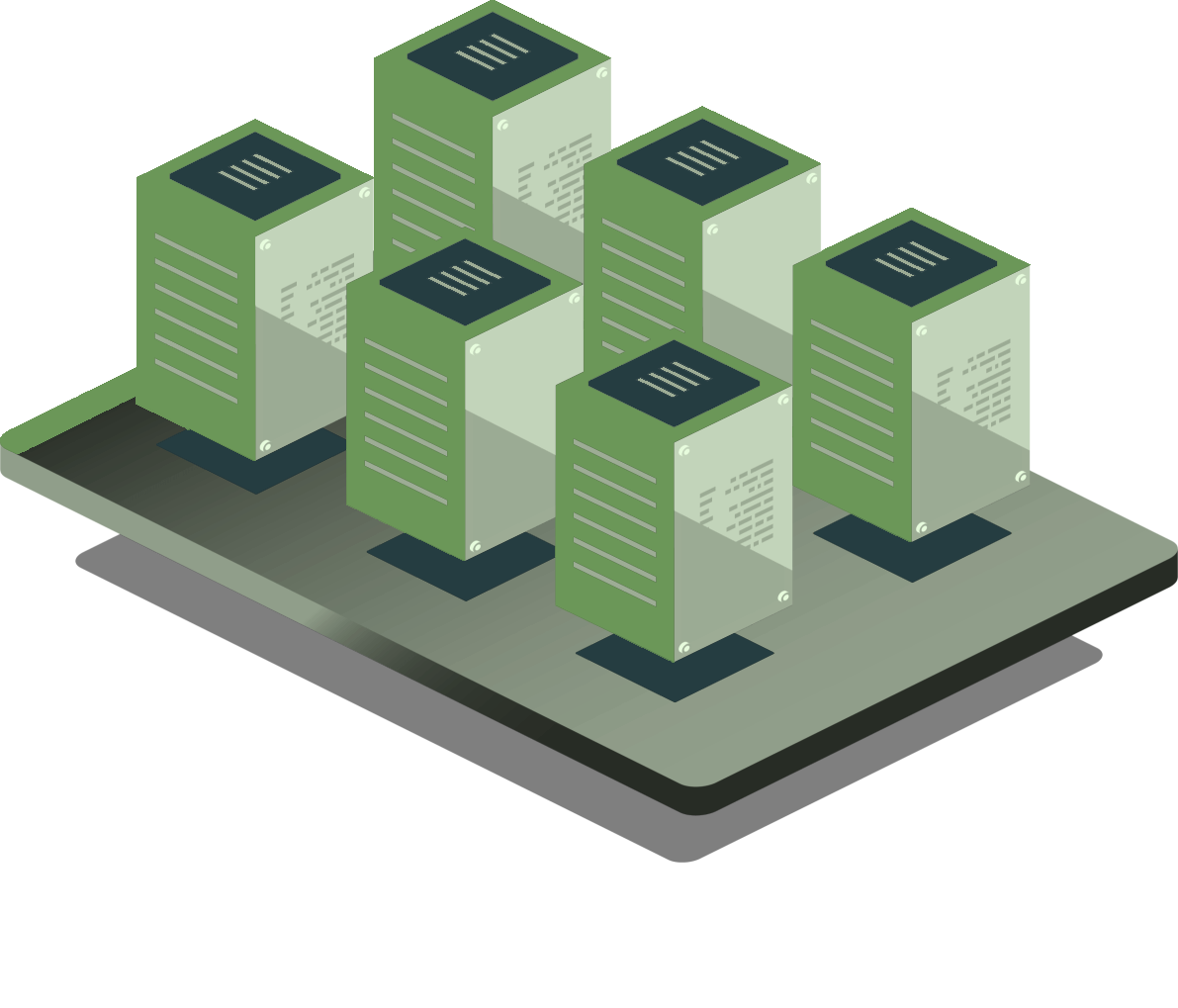 Windows VPS
Windows Server 2019/2022
Netherlands, USA
Upgrade / Downgrade in the future
KVM Virtualization, Cloud
Remote Reboot, VNC console
Linux VPS
CentOS, Ubuntu, Debian, Fedora, etc.
Netherlands, Germany, France, USA
Upgrade / Downgrade in the future
KVM Virtualization, Cloud
Remote Reboot, VNC console
Server control panels
A server on Linux requires special administration skills. The control panel greatly simplifies the process of setting up the operating system, installing the necessary modules, connecting domains and other software. from 5$ /month
ISPmanager Virtual server, Cloud
Without going into details, a virtual vps server is a special technology that allows you to run several separate virtual machines on one powerful dedicated server. Each VPS is allocated a portion of the total processor resources, disk space, RAM, and Internet channel from a powerful physical server.
Each virtual server has its own operating system and any software installed;
The speed and stability of operation depends on the parameters and virtualization system;
Only the client has administrative access to information;
The user cannot perform any actions at the OS kernel level;
Each VPS is assigned a unique IP address.
Who should rent a virtual server?
The virtual server will solve the issue of hosting web sites on medium complexity engines - joomla, wordpress, drupal, laravel, using ftp, 1C accounting, stock trading, and various other needs where not too large resources are needed. Using a control panel, for example aaPanel, ISPManager, DirectAdmin, C-panel, the user receives a full range of server control services, and the administration of programs, email services, databases, domain zones, etc. is simplified.
Virtual Private Server (VPS) includes:
Ability to organize access for the required number of users;
Create an unlimited number of FTP accounts;
Placement of databases and websites;
Control processes in the system;
Ability to change libraries, configure any parameters;
Installing your software.
How to choose a VPS/VDS server?
When choosing the optimal tariff, you need to determine the purpose of use, select processor and disk characteristics, select the country of location, operating system, amount of RAM and Internet port speed.
Advantages of renting with us:
VPS servers are located on trusted sites;
Basic administration and configuration of SSL certificates;
Fast delivery, usually up to 60 minutes (during business hours);
Instant technical support service;
Countries to choose from - USA, Germany, UK, Netherlands, France;
Dedicated channels with minimal ping to CIS countries;
KVM virtualization and Cloud technology;
Free installation and reinstallation of the operating system;
Various payment methods, including cryptocurrency;
Your VPS is guaranteed to receive the amount of resources of the tariff you have chosen;
In case of accidents (they happen extremely rarely), restoration of work occurs quickly.