Rent dedicated
servers with GPU

video cards
Top manufacturers:

Nvidia Geforce, AMD Radeon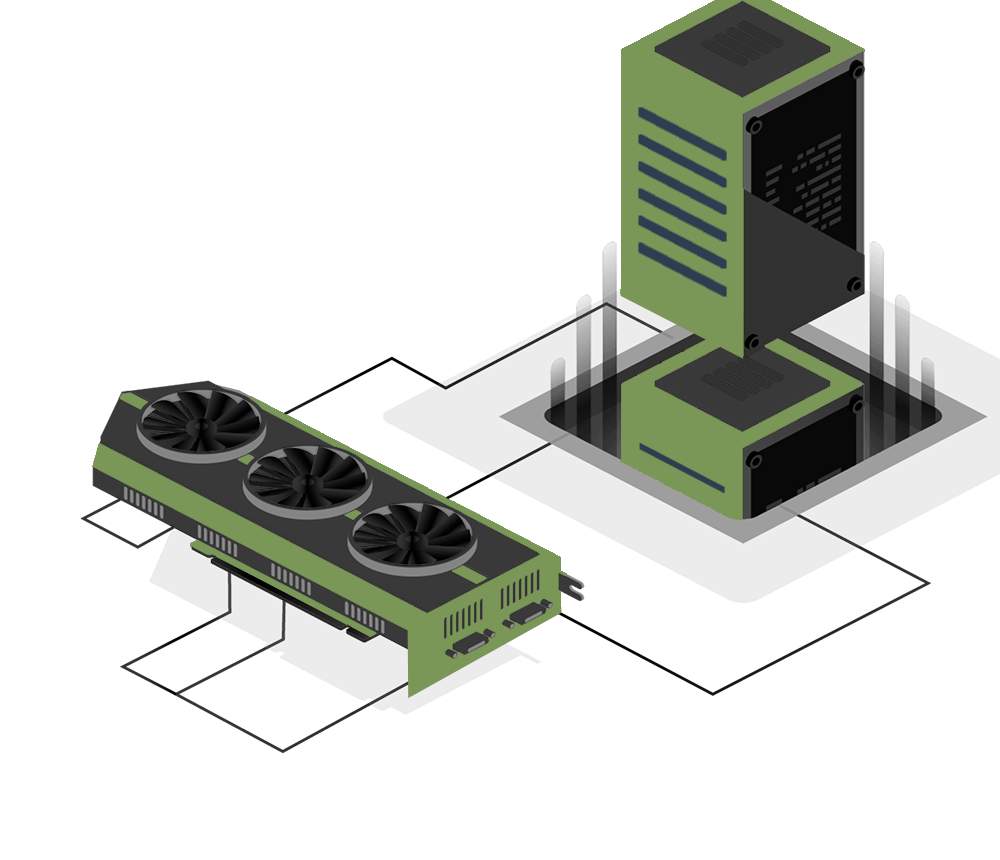 3D modeling
Choose a server with a powerful graphics card for modeling computer games, creating animations and heavy graphics
Cryptocurrency mining
Gaming video cards for mining. Mining on our servers is currently prohibited!
Big Data Analysis
GPU video cards for processing large amounts of data, Big Data analysis, machine learning and analytics
Streaming
Continuous online streaming for sports, music, video, computer and other areas
Rendering
Multithreaded rendering (visualization) will significantly simplify the creation of models in computer programs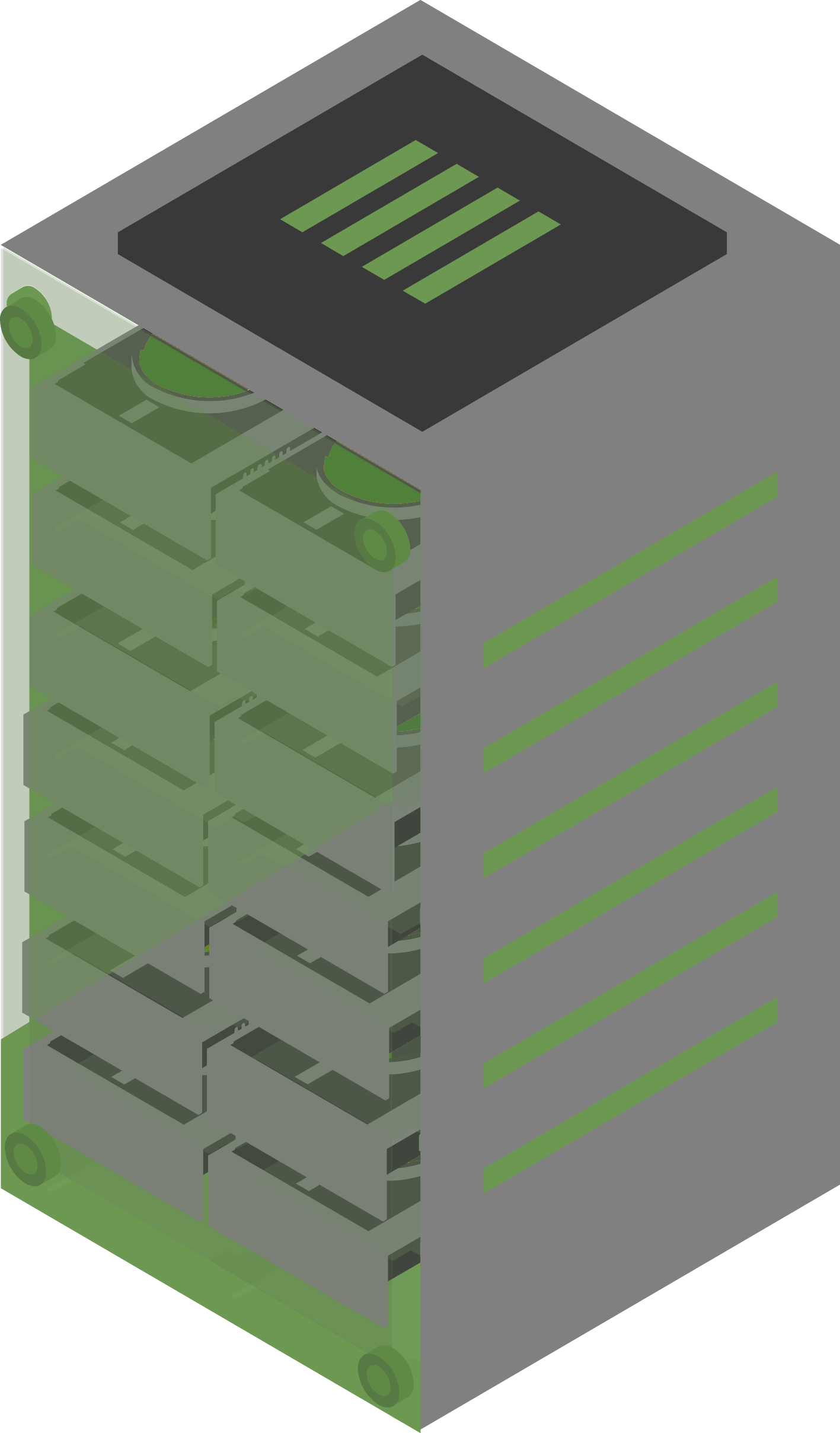 Dedicated servers with a discrete video card (Nvidia NVS 315 1GB, Nvidia GTX 1050Ti 4GB, 1060 3-6GB, Radeon RX 6400 4GB, etc.) or with a video card integrated into the processor (Intel HD Graphics) are suitable for complex (demanding) tasks and are the best choice when working remotely.
Our GPU servers are optimized for running Android emulators and other software: Nox Player, Memu, Blue Stack, LDPlayer, Remix Player, Android Studio, AutoCAD, Autodesk 3ds Max, Photoshop, Illustrator, etc. Physical characteristics
servers with video cards
Opportunities and advantages of a data center where dedicated servers are rented, as well as some other important parameters
Global
backbone
Global Tier 1 and Tier IX Internet network providers provide reliable and fast connectivity for client IT infrastructure. Network partners include: Cogent, Orange, Telia, Main highway, Shine, CenturyLink, Deutsche Telecom and others.
Data center: Greenhouse, ping IP: 93.190.137.8
DWDM Vendor: Coriant, ASN: 49981
Routing: Arista Networks, IPv4/IPv6 support
Network uptime 99.99%, connections up to 10 Gbit
5Tbit throughput, direct peering with NLIX
Tier-3 and Tier-3+ protection, reliability: ISO 27001, 9001
Video surveillance with recording, bioscanners for access
Diesel generators for 90 hours
Hardware replacement

Free and quick replacement of failed (if any) server elements (CPU, GPU, RAM, RAID, HDD, NIC, etc.).

Customer Help

Free assistance and advice to clients or potential clients on selecting a server for the required purposes.

24/7 Support

Free technical support at any time of the day, seven days a week, seven days a week. Response time up to 10 minutes.
Server rental
with video card
By ordering a dedicated server with a GPU video card, users (our clients) always receive the following services and parameters
Brand Platforms

Servers with video cards are assembled on platforms from AMD, DELL Power Edge, Fujitsu or Intel Inside. Leading hardware suppliers will ensure your IT projects run smoothly.

Quick installation

If the order is placed during business hours (10-18 CET), then the time for assembly, installation and delivery of GPU servers will be 24 hours or faster, depending on the current load on the engineers.

Windows OS + drivers

The customer receives a GPU server with a pure Windows Server operating system and the latest video drivers from NVIDIA or AMD Radeon installed.
Server control panels
Controlling the state of running services, installing PHP, APACHE, NGINX, various modules and software, setting up mail and websites, administration - all this becomes easier with control panels for Linux servers from 5$ /month
ISPmanager Popular
GPU servers
Below are the most popular configurations of dedicated servers with NVIDIA/RADEON video cards that users order on our website.
Operating systems for
working with GPU server
Select any operating system from those offered in the configurator. If the OS you need is not available, write to our support team and ask about the possibility of installing it.
Rent verified servers
Do you do mining, rendering, modeling, machine learning, photo and video processing, or other tasks that require a modern video card? Are your local video card resources not enough for you? Is stability and fault tolerance also important? No problem! We can offer rental of a high-quality server with a powerful modern video card.
Questions about
servers
The most frequently asked questions about Windos/Linux/GPU and Cloud servers to our support staff
How does the support service work?

Our support team is available 24×7. Answer at any time of the day up to 10 minutes. You can contact us via chat in the right corner of the screen, email, telegram, ticket system in the client's personal account, or call.
What operating systems can be installed?

It depends on the selected data center - CentOS, Debian, Ubuntu, VMware, Proxmox, Windows Server, AlmaLinux, FreeBSD, Fedora. If you need to install another OS, please contact us to clarify this possibility.
Can I install my own software?

Yes, the client has complete control over all aspects of their operating system account, including software installation. All users are given full root access in the case of Linux OS and Administrator for Windows OS.
How many additional IP addresses can I rent?

The number of additional IP addresses that can be connected depends on the selected data center and server. Maximum up to 128 pieces per server.
How much does extra internet speed cost?

The minimum channel width on our servers is 100 Mbit. In many cases it is possible to increase this figure to 10 Gbit. You can check this information with us in private messages or see it in the configurator when ordering a server.
Which servers can be connected to a local network?

Almost all servers in the Netherlands can be connected to a local network of 1-10 Gbit for which there are no discounts. You can see this option in the configurator for the selected server.
How quickly is the server released after payment?

Server delivery time depends on the country of location and the load on engineers in the data center. Installation usually takes from 3 to 24 hours, please contact our support team for more details. Issuance of virtual or Cloud servers - up to 3 hours during business hours.
What do Windows (trial-key) and RDS licenses mean?

Windows Server (trial-key 180 days) - a free license that is valid for 180 days, at the end you can extend it for another 180 days, and so on up to 6 times. You can see how many days are left in the lower right corner on the server desktop.

By default, two different users can connect to the Windows Server operating system at the same time. Additional RDS licenses (per user or per device) are installed exclusively on the licensed Windows Server and allow you to increase the number of simultaneous connections.
How can I pay for services?

We accept: Visa/Mastercard, Bitcoin, Tether and other cryptocurrencies, Capitalist, EXMO, Payeer, ADV Cash, as well as some other payment methods.