Dedicated servers
in the Netherlands
High quality components, branded platforms, low prices, flexibility in choosing parameters and fast support service make dedicated servers in the Netherlands the first place when choosing hosting for serious projects.
Server benefits

in the Netherlands
Dedicated server capabilities in the Netherlands, as well as some other important information you should know before ordering.
Server rental includes
Server availability up to 24 hours or faster
Brand platforms DELL, Fujitsu, IBM Lenovo
Powerful Xeon Gold, Platinum processors up to 96 cores
Possibility of Upgrade/Downgrade in the future
Disks NVME PCI-Express, SSD, SSD Enterprise, SATA-3
Unlimited traffic without any restrictions
Dedicated (guaranteed) Full-Duplex port
Quick replacement of failed elements
Connecting servers to a local WLAN network
IP addresses: up to 6 pieces (more on request)
No setup fee for server
Permanent IP-KVM (iDRAC, iRMC)
Good choice for a reasonable price
Disk drives, processors, RAM, RAID controllers, network cards and other components from top manufacturers - Cisco, Intel, AMD, DELL, HP, IBM Lenovo, Fujitsu. If you are looking for a dedicated server that requires individual configuration of parameters, reliability, fault tolerance, high connection speed and professional support, renting a server in the Netherlands will undoubtedly be the best choice.
Server control panels
A server on Linux requires special administration skills. The control panel greatly simplifies the process of setting up the operating system, installing the necessary modules, connecting domains and other software. from 5$ /month
ISPmanager Upgrade server

On CUSTOM servers in the Netherlands, clients can change the configuration in the future according to the configurator

Powerful processors

The latest innovations from the world of technology, Xeon Platinum processors with up to 96 cores and up to 3072GB of RAM

24/7 Support

The data center technical support service will solve any problem with the server as quickly as possible
Operating systems on
servers in the Netherlands
After assembling and activating the dedicated server, the client is granted access with full root or administrator rights (depending on the selected operating system).
Specifications
Data center
Technical capabilities of a data center in the Netherlands, where dedicated servers are located. Network partners: Cogent, Core Backbone, CenturyLink, Sparkle, Deutsche Telekom, Telia, Orange.
Components

Maximum reliability level 2N
DWDM equipment supplier: Infinera
Arista Networks Routing
Full IPv4, IPv6 support

Network

IP address for ping: 185.21.63.36
Download test file: 1Gb↓
Network SLA Uptime 99.99%
Direct peering with NLIX

Security

Data center availability level Tier-3+
Permanent video surveillance with recording
Bioscanners for access to premises
Certificates ISO 9001, ISO/IEC 27001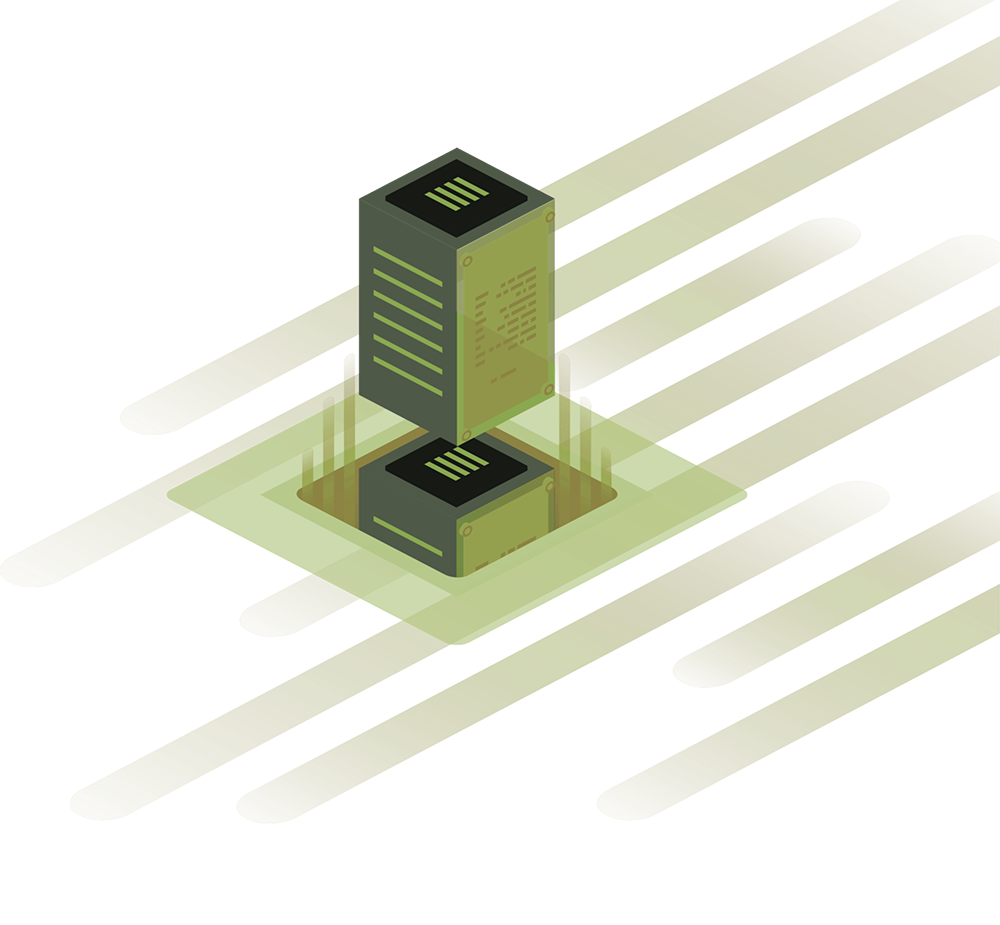 IT infrastructure protection
High electric fences are installed around the entire territory of the data center;
Biometric access control for all employees indoors;
Video surveillance and 24-hour armed security;
Maximum power efficiency (PUE: 1.15) with low latency;
Geologically separated fiber paths between data centers and PoP;
More than 10 Tbps highly redundant network. Only 45% are involved;
Generators with a capacity of 2200 kVA for 24 hours of operation with peak load;
Technical support with a Net Promoter Score of 84, which will quickly solve any problem that arises.
Additional information
The stability of websites, applications and services is an important rule in the modern world. New Arista equipment is installed on servers in the Netherlands. The data center is certified: ISO 9001: 2015 (responsible for quality management), ISO / IEC 27001: 2013 (high level of information security), and ISO 14001: 2015 (minimum emissions/pollution). Each switch is connected to several communication lines, thanks to which failure-free operation at the 99.99% SLA level is implemented. Any malfunction will be eliminated by redundancy mechanisms with minimal delays.
Questions about
servers
The most frequently asked questions about Windos/Linux/GPU and Cloud servers to our support staff
How does the support service work?

Our support team is available 24×7. Answer at any time of the day up to 10 minutes. You can contact us via chat in the right corner of the screen, email, telegram, ticket system in the client's personal account, or call.
What operating systems can be installed?

It depends on the selected data center - CentOS, Debian, Ubuntu, VMware, Proxmox, Windows Server, AlmaLinux, FreeBSD, Fedora. If you need to install another OS, please contact us to clarify this possibility.
Can I install my own software?

Yes, the client has complete control over all aspects of their operating system account, including software installation. All users are given full root access in the case of Linux OS and Administrator for Windows OS.
How many additional IP addresses can I rent?

The number of additional IP addresses that can be connected depends on the selected data center and server. Maximum up to 128 pieces per server.
How much does extra internet speed cost?

The minimum channel width on our servers is 100 Mbit. In many cases it is possible to increase this figure to 10 Gbit. You can check this information with us in private messages or see it in the configurator when ordering a server.
Which servers can be connected to a local network?

Almost all servers in the Netherlands can be connected to a local network of 1-10 Gbit for which there are no discounts. You can see this option in the configurator for the selected server.
How quickly is the server released after payment?

Server delivery time depends on the country of location and the load on engineers in the data center. Installation usually takes from 3 to 24 hours, please contact our support team for more details. Issuance of virtual or Cloud servers - up to 3 hours during business hours.
What do Windows (trial-key) and RDS licenses mean?

Windows Server (trial-key 180 days) - a free license that is valid for 180 days, at the end you can extend it for another 180 days, and so on up to 6 times. You can see how many days are left in the lower right corner on the server desktop.

By default, two different users can connect to the Windows Server operating system at the same time. Additional RDS licenses (per user or per device) are installed exclusively on the licensed Windows Server and allow you to increase the number of simultaneous connections.
How can I pay for services?

We accept: Visa/Mastercard, Bitcoin, Tether and other cryptocurrencies, Capitalist, EXMO, Payeer, ADV Cash, as well as some other payment methods.